It's that time of year again, when everyone starts evaluating their goals for the upcoming year and inevitably decides that one of their goals is to get into better shape.  Setting fitness goals is a great way to start off your journey to better health, but many people find that they lose interest and motivation to go to their fitness club after a few weeks. This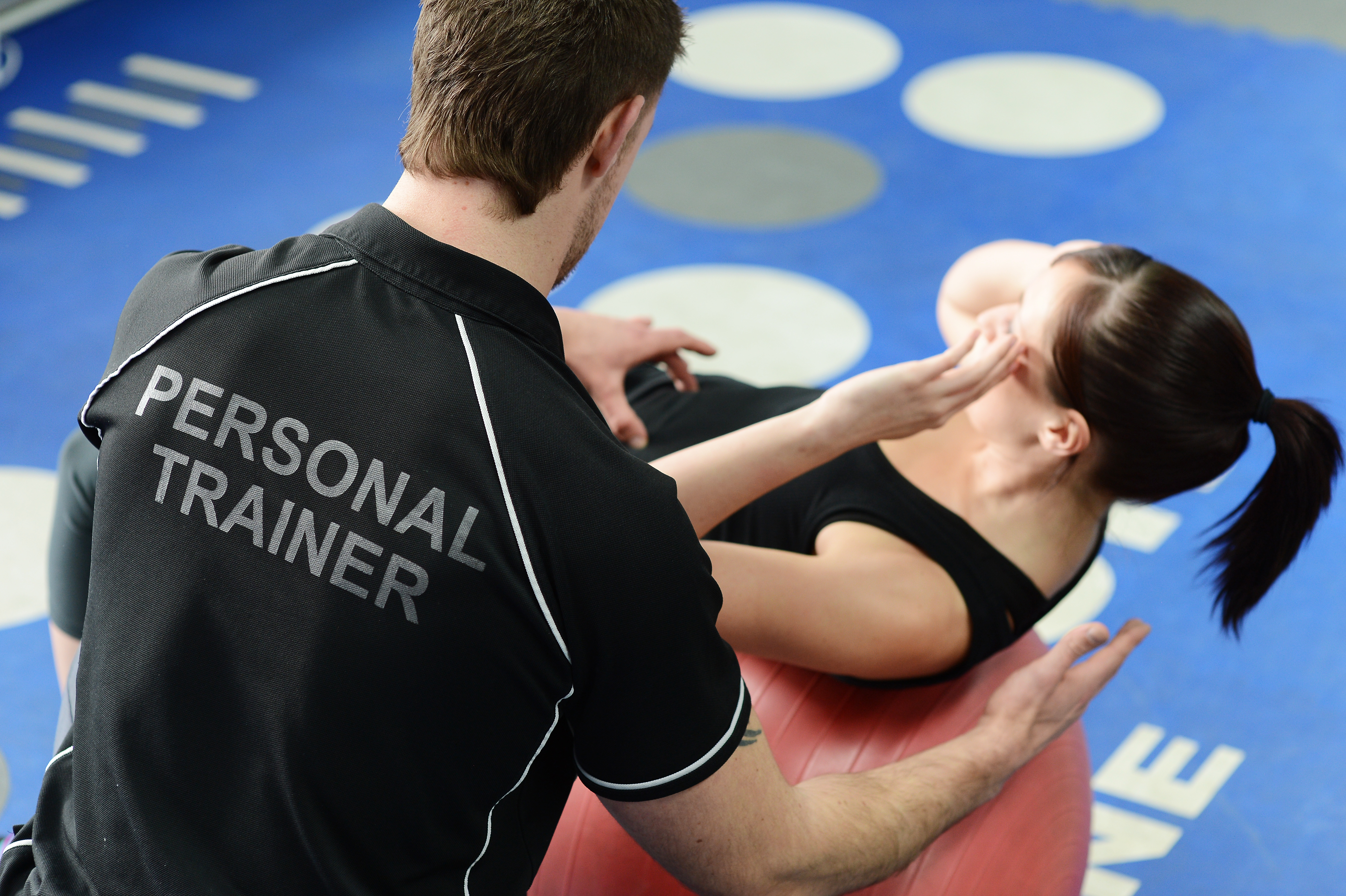 can lead to a downward spiral of feelings of failure and depression that continues to be reinforced every day that they don't go to the gym like they were planning. Fortunately, there is a way to help keep that motivation in place and establish a routine of going to the gym. Often the hardest part about going to the gym is just establishing the routine, but once you have it down, then you never think twice about whether or not you should go to the gym, you just go. The best way to help a person set up that routine and make sure that they are getting the most of out their trips to the gym is by working with a personal trainer. A personal trainer can help motivate you and create realistic goals and workouts for your future visits to the gym.
When you sign up to work with a personal trainer, they can help you establish a routine for going to the gym. Going to a new gym can be intimidating, especially if you are starting from square one, so sometimes it is helpful to have a set workout routine set up so that you have a purpose when you walk in the front door. You know that you are warming up on the treadmill for ten minutes and then moving straight to the squat rack (for example.)
A personal trainer is there to be your coach and your motivator, and to not pass judgement. Sometimes it feels like they are the one person in the entire gym that you do not have to impress. You can tell them all of your goals and all of the weaknesses that have been holding you back, and they can work with you to overcome them. Maybe you have bad knees that you think prevent you from being able to run or do lounges, they can show you how to strengthen the muscles around them in a low impact method. If your goal is to lose weight and you are not particularly concerned with getting big muscles, they can give you pointers on different types of workouts that will more efficiently accomplish this.
Another benefit of personal training is that they can help you to avoid injuries. If you are using free weights or gym equipment for the first time, it can be intimidating. You also run the risk of potentially injuring yourself in the process of figuring them out for the first time. Whether through jumping in too hot and lifting too high of weights to start out with or lifting with improper technique, a personal trainer can help you avoid it.